Tip: Adjust your content to the platform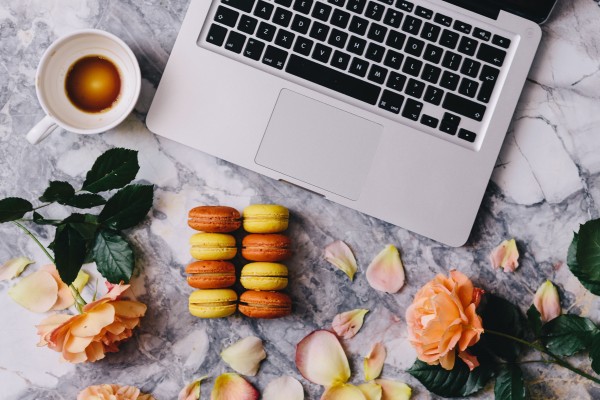 There are so many different social media channels to be on with your brand. No platform is much like the other and that means that the communication works very different from each other on each platform depending on functionality, features and context.
Here are a some valuable tips for those of you that are active on Facebook, Instagram and Snapchat with your brands.
Facebook
Drive traffic to your site
Facebook is the perfect platform for all brands that want to drive traffic to a website or blog – especially if you make the posts sponsored and target them to a specific target group. Use tracking links to measure your traffic! It is always interesting to later analyze what posts that were most successful to optimize your content.
Keep it short
Tell about your website or blog content in short in your post on Facebook to grab someone's curiosity – but don't tell all the details. Try always to keep it short – your text should not exceed the limit to wear the "read more" button becomes visible. Who presses the button anyway?
Combine your text with image(s) or video
Posts with both an image and text or video and text work the best on Facebook. The picture or video should complement your text. If you choose video, make sure to upload the video file to Facebook instead of linking to a YouTube video or to another platform. Facebook's algoritms seems to prefer when the content can be viewed directly on Facebook.
Instagram
Pictures above everything else
On Instagram your picture will say more than a thousand words. Without a good and inspiring picture or short video your content will not be successful on the platform. Make sure to use high resolution pictures. If you want to give yourself a challenge: try to post pictures after a certain pre decided theme – for instance only posting pictures with a certain colour combination.
Tag relevant accounts
In non-sponsored posts on IG it is not possible to use links.  Because of this fact the importance of the text increase to be able to explain what needs to be said if the image does not speak for itself. Use Instagram's tag function to tag relevant accounts in both image and text. This will increase your views and is a good way to work with your relations to other brands or people that are active on the platform.
Snapchat
Dare to publish straight away – when stuff happens
On Snapchat the demands for good quality is not as high. This does not mean that your snaps should not be well thought through but it is OK to film a bit shaky from a real event or to capture a behind-the-scenes-moment when it happens.  Your followers on Snapchat are used to the platform's ability to communicate stuff straight away – when it happens. This makes Snapchat perfect for brands to show another and more personal and less "serious" side, that the followers might not see in other social media channels.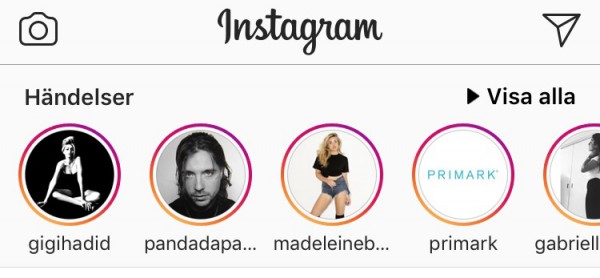 Try Insta-stories
If you think that Snapchat seems hard to figure out. Try Instagram Stories instead with similar functionalities. Here you can promote your brand even further for your Instagram followers. Remember that Stories on Instagram demands better quality than content on Snapchat. It is important to adjust to your platform, and Instagram users are used to a polished image and don't destroy your reputation on the platform with Stories that are unprofessional.  Try instead to work with this channel as a possibility to continue the story about your brand in a creative way, grab people's attention – make them want to know more and visit your profile.
This is an example of how Primark is using Instagram Stories: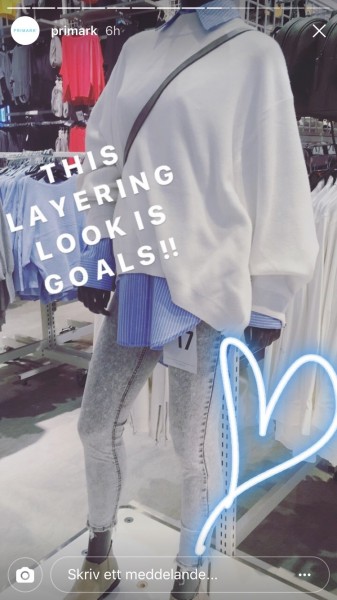 Don't be a stranger! Feel free to get in touch if you have questions or need help with your communication on social media.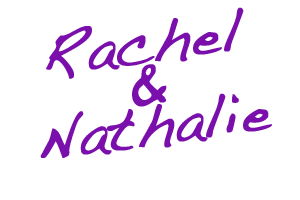 .