MyMoney: Website
Youtopia has helped the car loan experts MyMoney with their new website that was launched in May 2016. We helped Captive Agency who developed and designed the site, with copywriting and website optimizing. We are very proud of the result!
Startpage before: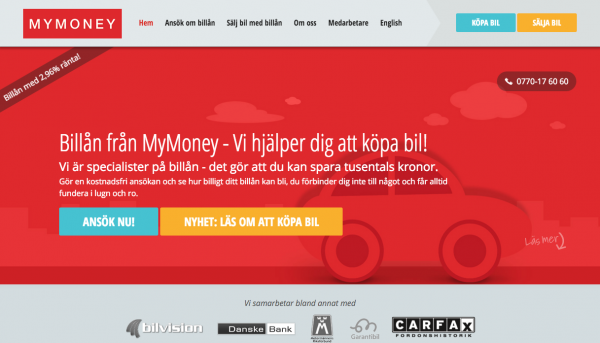 Startpage now: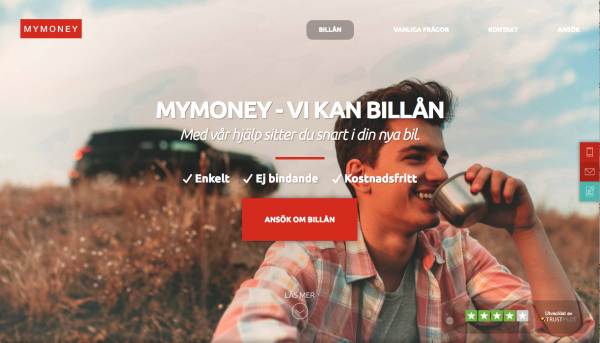 The new startpage is very clean and more inviting.
Application form now:
We are very proud of the new application form. It is interactive and will guide the customer throughout the process. There is also Trustpilot integration with reviews from happy and satisfied customers.
We will continue to work with MyMoney
MyMoney is very happy with the result of their new website and have decided to continue to work with us. Youtopia will manage their Facebook account and Digital Marketing for the rest of 2o16. That include Facebook Advertising and Google Adwords.
Here is an example of a Facebook Ad that we have created for MyMoney: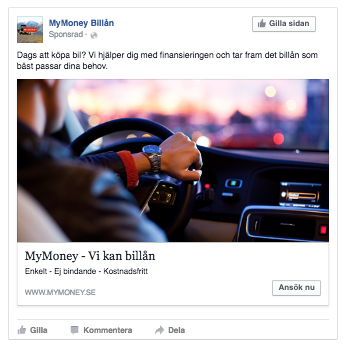 "We are very satisfied with Youtopia. They are skilled and have a genuine interest in helping us reach our targets."
– Max Ruponen, MyMoney