Google announced it on the 19th of February, no more ads on the right side of the search results. These text ads in the right hand column statistically always got an on average lower CTR and ROI than the ads in the top positions. They will not show anymore. Instead Google will show four ads in the top positions (before it was three) and three below the organic search results. That means that you will see max seven ads (before it was max eleven). The only ads that will be able to show in the right hand side are Google Shopping ads which historically show better result.
The change is now implemented, but what does it really mean?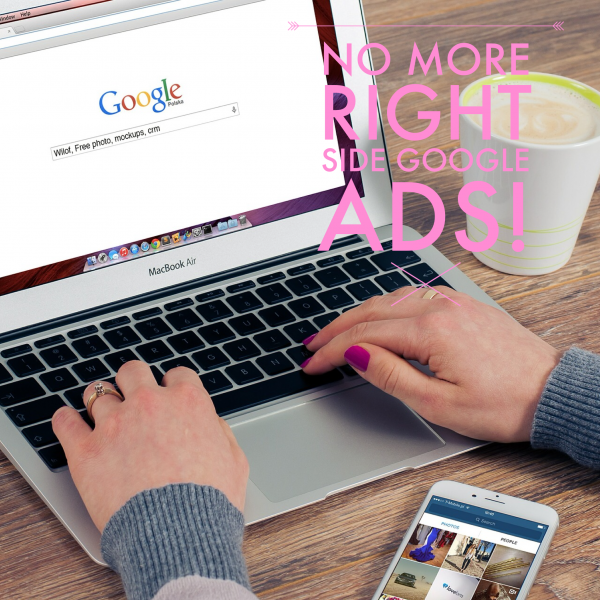 Well, it will somehow affect SEO, the first organic search result will end up (visually) on position 5.
There is a risk that we will see a higher CPC due to competition, but it's too early to predict. More likely, we will see higher quality ads, advertisers now need to have a good quality square and position. E-marketers will start focusing on Google Shopping, which might very well be one of the goals with these changes, apart from weeding out bad results – and of course – earning a bit more into the Google cash cow. ;)
Regardless, Google is still a primary source of revenue for our clients. Don't worry, we can guide you gently through these changes. If you need help with your Google ads, reach out!