Content – the spiral of engagement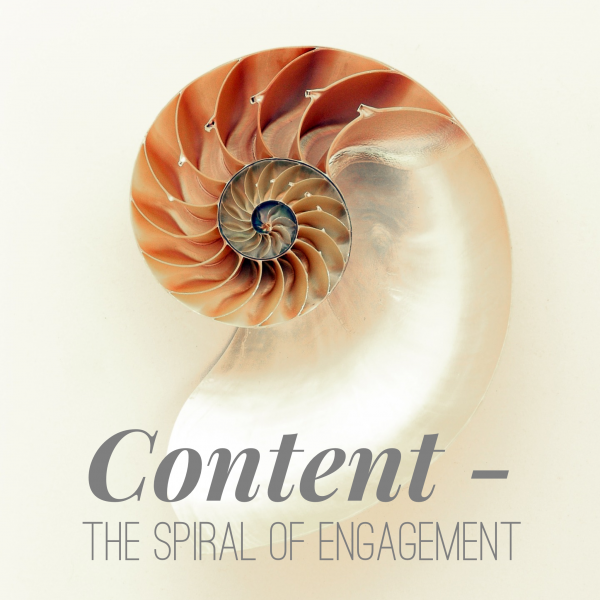 If you learn anything about social media – it should be at least this: Content is not only key, it's what makes or breaks your brand's success in social media. It can become a spiral upwards or a downhill spiral of disaster.
It's not enough to just create awareness, you want to engage your both a) your customers and b) your potential customers, and the two segments may have to be communicated to differently. How do you create relevant content that appeals to a broad segment?
Lets look at some really good examples. If your brand covers a lot of different interests, you might want to follow the likes of global brand Nike, who made a separate Facebook page for e.g. golf, basketball, football. That makes sense, not only because they are a huge brand, but also because they can adjust the message to be relevant to the followers. We also love how how they create campaign themes, according to some basic brand values, and spread it through their social media channels. Right now, it's EQUALITY. Let's face it, it's a message many can relate to and want to engage in today. So they have connected with what's going on in the world today, and what their brand initially stands for.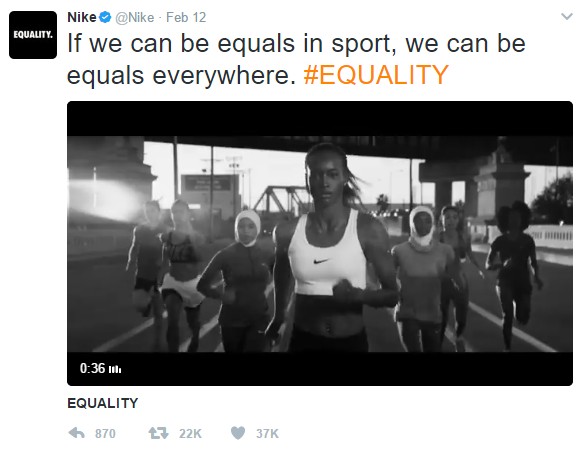 Another great tool is the use of competitions. By asking your followers to show their own pictures, you encourage engagement. But make sure that what your asking for is a) easy enough to do, b) not against any rules on your social media channel of choice and c) that you ask your followers to keep their profiles public so that you can see their entry. Many people don't know that private profiles on Instagram does not allow their competition post to appear, leaving you with fewer entries than you could have gotten.
H&M often have really good and engaging competitions.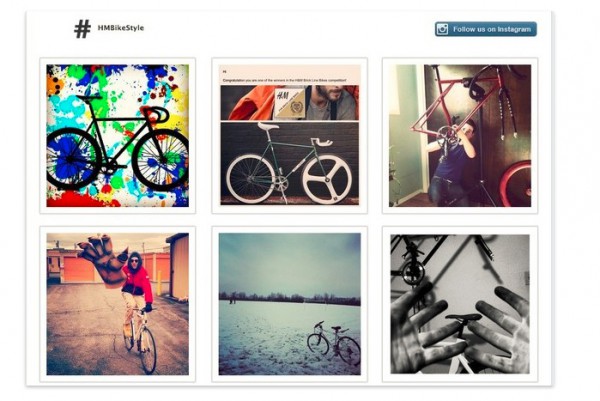 Another good tip is to use the new functions when they are new on different social media channels. Facebook often allow new functions to be exposed to more views, because they want to spread the use of the function. So if you can find a good way to communicate relevant and interesting content using new functions, don't waste time – do it.
Just this past Wednesday, H&M STUDIO live streamed their spring/summer line 2017 directly from the runway. Now you don't need to buy expensive tickets to get a front seat at fashion shows.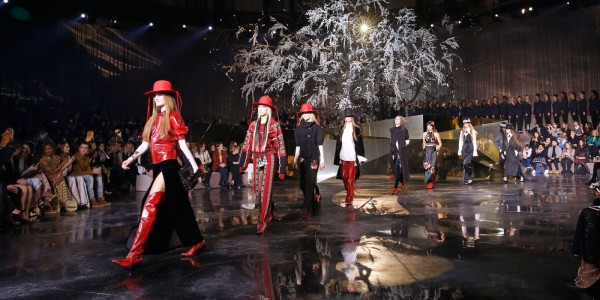 So think smart, not outside the box, but as if there was no box, and you will make your social media content a spiral of engagement – where the followers increase as they find your content relevant, interesting, fun and engaging.
Short re-cap on how to create this magic upwards spiraling content:
– Consider dividing your communication into several brand pages.
– Utilize core values that are consistent with your brand, but also speaks to people personally.
– Engage your followers in easy and fun competitions.
– Use new functions/features to get the most views you can, and to create a hype.
We wish you good luck! :)